At London Pride, eight trans-exclusionary radical feminists (TERFs) forced their way to the front of the parade, demanding that the L (lesbian) be taken out of the LGBTQ+ acronym as they disagreed with the inclusion of the T (trans).
At MysteryVibe we felt strongly about supporting those who are negatively affected by exclusionary ideologies. As a pleasure oriented sextech company, we believe that exclusionary feminism isn't modern day feminism.
Feminism today should be inclusive of people of colour, those differently abled, and definitively celebrate gender and sexual freedoms.
What is a TERF and why were they at Pride London?
TERFs argue that transgender women are not "real women" because they weren't born "biologically female" and believe that transgenderism is a tactic used to erase lesbianism. They declare exclusionary politics and demand female-only spaces.
In their leaflet Get The L Out! Lesbians Protest London Pride 2018, they wrongfully claimed that Trans politics:
"Promotes the rights of heterosexual males who "identify" as women and Lesbian (despite most of them still retaining their male genitals) over the rights of Lesbians to choose their sexual partners. This new 'queer' LGBT politics coerces Lesbians to accept the penis as a female organ and promotes heterosexual intercourse between male and female as a form of lesbian sex. This is simply a new face to rape culture and compulsory heterosexuality."
Exclusionary ideologies and false accusatory statements cannot and should not be a part of modern day feminism. Intersectional feminism strives to include and support everyone.
Unfortunately, the organisers of London Pride did not stop this unregistered group of TERF's and they ended up leading the parade to the dismay of thousands of LGBTQ+ pride-goers celebrating their sexual freedom on the one prejudice-free day of the year.
TERF transphobic ideology perpetuates fear and hate against trans folk that is already so embedded in society. Transphobic violence continues to result in deaths, suicides, and homelessness for those most vulnerable. This has disproportionately affected trans women of colour.

History of Pride and Sexual Freedom
Pride has a history deeply rooted in trans activism. It was two transgender women of colour, Marsha P Johnson & Sylvia Rivera, who led the charge in New York 1969, causing the Stonewall Riots against a homophobic and transphobic police raid of the Stonewall Inn – since becoming the yearly marker of queer freedom across the world. Despite this history, trans activists are still fighting for their rights and their lives today.
Homosexuality was decriminalised in the UK in 1967, yet it remained on the Diagnostic and Statistical Manual (DSM) until 1974. Despite growing acceptance of the trans community, gender identity dysphoria (GID) was only removed from the World Health Organisation International Classification of Disease as a mental illness just a few weeks ago. Up until then psychotherapy was still considered a viable method of treatment.
Let that sink in. Being transgender was still treated as a mental illness in 2018.
Trans rights activist and model, Munroe Bergdorf, posted a series of tweets responding to the event. She highlights just how important it is for a trans inclusive movement:
TERFs are negatively impacting the mental health, safety, public understanding and livelihoods of British trans people. Something has to be done before the situation spirals out of control. What happened yesterday should have been stopped. Trans lives matter. We matter.

— Munroe Bergdorf ?? (@MunroeBergdorf) July 8, 2018
All the more reason for feminism, as a movement towards gender equality and sexual freedom, to include EVERYONE who is repressed by patriarchal, heteronormative agendas.
For the queer community, going online could be a safe space of finding a community of likeminded individuals across the world. However according to this huge online survey conducted by vpnMentor, 73% of all LGBTQ+ have been personally attacked or harassed online, with transgender women feeling the least safe online. 
In an interview, LGBTQ+ advocate Olly Alexander, succinctly responded to the fear-mongering myth about trans women infiltrating women only spaces:
"Trans women are women and they need safe spaces too." – Olly Alexander
Too right.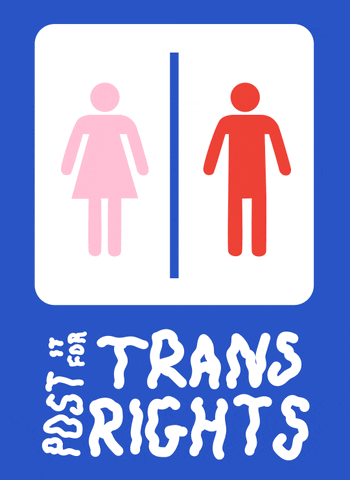 Here at MysteryVibe we wanted to share 4 points as to why inclusive feminism is so important, particularly within the sextech industry and for the future of sex:
Intersectional
With a diverse team of people from all backgrounds we aim for an inclusive working environment that does not discriminate, but instead welcomes and invites open conversation. Diverse teams create diverse products, for the many not the few.
Intersectionality – coined by critical race scholar and gender activist Kimberlé Crenshaw in 1989 – posits that we do not exist within a single identity bracket. People are multiply diverse and multiply oppressed in different ways across gender, race, sexuality, ability, class.
Sex and intersectionality go hand in hand when we discuss pleasure, relationships, romance, sexual equality and sexual violence.
Trans Inclusionary
Here at MysteryVibe we strive for forward thinking, positive and caring discussion, particularly by using inclusive language that does not alienate people. Our feminist goals are to elevate the conversation around pleasure.
Language is one of the most important tools in making change and progressing towards a more equal future for everyone to be a part of. Some words will die out, some will be born – it is our duty to keep up and push for a more respectful repertoire to build the future of sex on.
Gender Neutral Pleasure
With our gender neutral product design, we believe that everyone has a right to pleasure, no matter what your gender identity, sexual orientation, or physical ability.
Crescendo and Tenuto are built with different bodies in mind. Crescendo can bend and take different shapes to suit you. Tenuto, for people with penises, offers sensational vibrations to erogenous zones that may not have been tapped into before, such as the underside of the penis and the perineum. Finally using the MysteryApp, using your smartphone you can remote control both products, which can be beneficial to people with different mobility issues.
Pleasure Equality
Feminism to us is equality for all. With cis women experiencing 1 orgasm for every 3 a cis man has within a heterosexual relationship, we are striving to close this orgasm gap. People should be open minded when it comes to pleasure, and that includes queer trans folk. We wholeheartedly disagree with the TERF statement that the trans movement is "coercing lesbians to have sex with men". Let's reiterate. Trans women aren't men. Trans women are women. And pleasure should be for all.

For Pride season we donated 8% of our revenue to The Outside Project, an LGBTQ+ homeless charity.